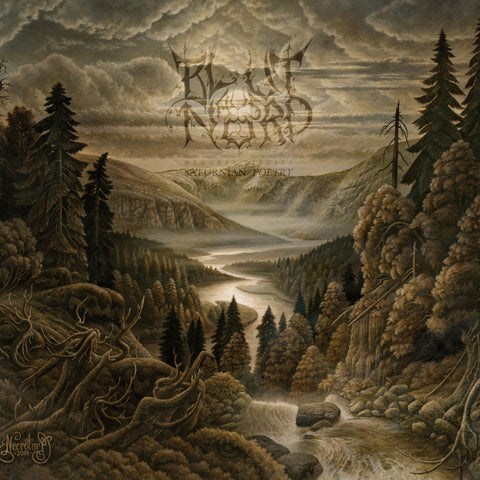 Blut Aus Nord ‎– Memoria Vetusta - Saturnian Poetry CD
Blut Aus Nord ‎– 'Memoria Vetusta - Saturnian Poetry' CD
6 panel digipak CD edition
2014 album fom BLUT AUS NORD, one of the most influential Black Metal bands of the last decade. 
This time, far from its filthy industrial realm, the enigmatic entity offers nothing less than one of the finest melodic, epic, and grandiose Black Metal albums ever!
Deeply beautiful, emotional, and yet aggressive at the same time, this new imperial creation is a magnificent pagan symphony and an astounding creative achievement.
As usual with BLUT AUS NORD, everything has been composed and performed with exceptional care and skill. Thorns, the new drummer, puts forward a magisterial performance, and the extravagant density of the guitar work creates a marvelous structure of rich harmonies and melodies, providing a wonderful atmosphere for the whole opus. The result, in its complexity and intensity, is an overwhelming listening experience. 
"Memoria Vetusta – Saturnian Poetry" is the quintessential expression of Majestic Black Metal from one of the genre's most distinctive and ground
-breaking bands.
---
We Also Recommend