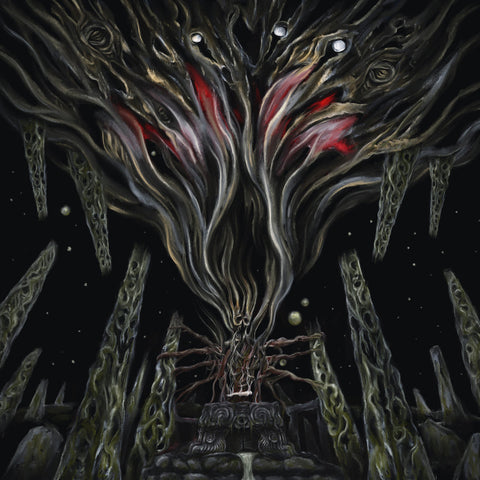 Bloodsoaked Necrovoid ‎– Expelled Into The Unknown Depths Of The Unfathomable LP ( Crystal Clear Vinyl)
Bloodsoaked Necrovoid ‎– 'Expelled Into The Unknown Depths Of The Unfathomable' LP
140g ultra crystal clear vinyl edition with insert, A2 poster & sticker limited to 300 copies.
The anticipated debut album from Costa Rica's death bringers, 2020's a
ptly fucking titled, 'Expelled into the Unknown Depths of the Unfathomable' is the no-hope/no-fun churn of sepulchral doom-death turned completely inside out. More crushingly suffocating than previous recordings and yet somehow emitting a massive sense of space that punctures through the veil of complete atmosphere, dragging the listener kicking & screaming (slooowwwly) through the caverns below the caverns of the
 

mind/subconscious/spirit and then spit blood and bile across the putrid pile. It's a six-song/41-minute experience that seems to last for infinity but just as effortlessly retains a sulfurous urgency seemingly at odds with its guttural slo-motion grind, surprisingly kicking into guts-fucking gallops that sound like bestial metal dragged through tar. Unknown and unfathomable are their ways, and expelled you most certainly will be!
---
We Also Recommend