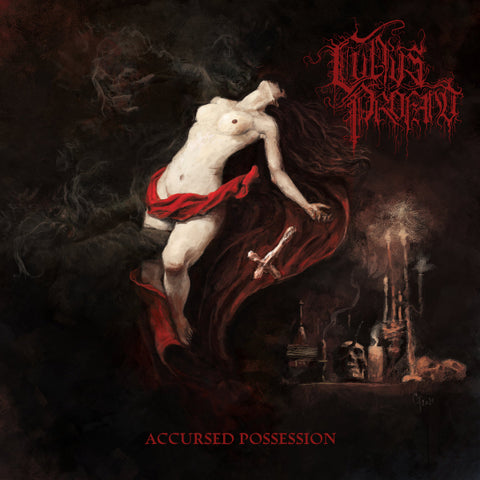 Cultus Profano ‎– Accursed Possession CD
Cultus Profano ‎– 'Accursed Possession' CD
Digipak CD edition with booklet and black disc
The new 2020 album from unholy duo CULTUS PROFANO, is perfectly cold and evil old-school Black Metal. T
he band achieve malefic transcendence without the need for superficial adornments, through a stripped-back, pitch-black palette of elemental guitars, mesmeric percussion and vocal invocations of burning venom. 
The arcane vibes of those Italian, Greek and other obscure occultists of the second wave are channelled in a unison of magick and mysticism, invocation and ritual, sulphur and mercury. 
With supreme focus – and in presence of the serpent - CULTUS PROFANO have conjured an infernal path to perpetual darkness.
---
We Also Recommend