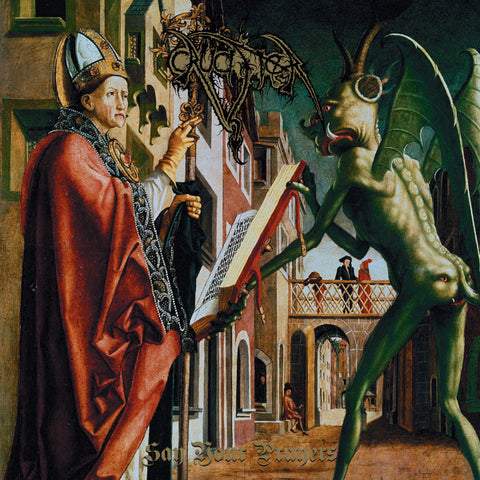 Crucifier – Say Your Prayers MCD
Crucifier – 'Say Your Prayers' MCD
Jewel case CD edition
New 2022 EP from one of the longest-running entities in the American underground. 
CRUCIFIER
 was formed in 1990 by vocalist/drummer Cazz Grant &
 have kept consistent to their blasphemous, blackened death metal style steeped in the truly ancient and most underground ways. 
Now, four years after their last recording 
CRUCIFIER
 return to ruin everyone's day with a five-song/26-minute mini-album
. Primal but not primitive, weird and wandering but fully locked-in and never forgetting the METAL aspect, the quartet create a ghastly, grimy experience here, with Grant's vocals in particular stunning in their diabolic delirium. Furthering that delirium are the mind-mangled leads by Spencer "Madman" Murphy, also aided by Grant, altogether proving that 
CRUCIFIER
's eldritch sound is eternal. 
Concluded by a Carnivore cover, 
CRUCIFIER
 never stop the madness, so 
Say
Your
Prayers
!
---
We Also Recommend