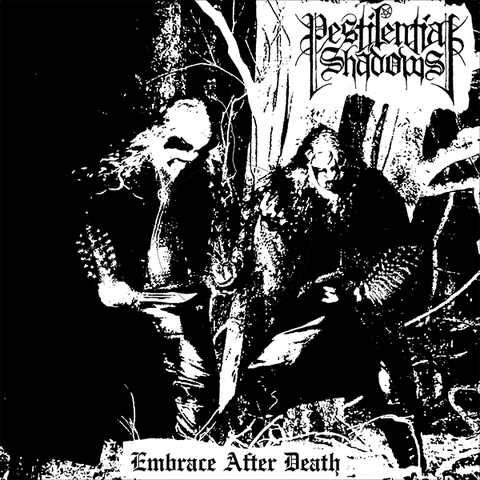 Pestilential Shadows - Embrace After Death LP
Pestilential Shadows - "Embrace After Death" LP
FIRST TIME ON VINYL!
Black vinyl edition with insert featuring rare & previously unseen photos from the Embrace After Death era. This release is strictly limited to only 100 copies & exclusive to Seance Records.
The 2003 debut from Australia's Pestilential Shadows in its original presentation of eight diabolical hymns conceived by the unholy union of Balam and Azgorh (Drowning the Light). Their bitter fruits grown from the poisoned well, a tale of the dark ages where the plague doctor treads, death stalks like a soul reaping shadow and the fate of all that live is sealed. Raw, dark and melancholy Black Metal from one of Australia's foremost Black Metal bands, finally officially reissued on vinyl by Seance Records after 17 years in the tomb!
---
We Also Recommend