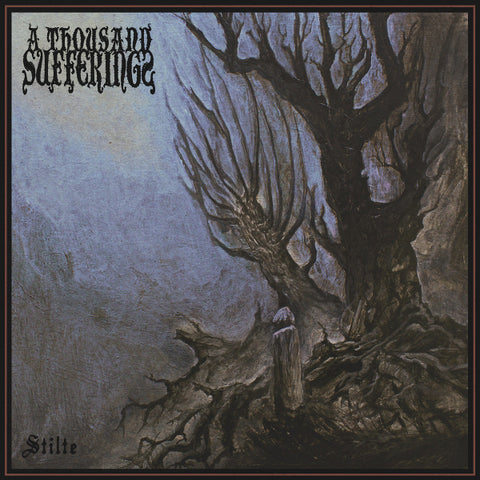 A Thousand Sufferings ‎– Stilte CD (Imperfect)
A Thousand Sufferings ‎– 'Stilte' CD (Imperfect)
Please note this is brand new & unplayed but imperfect stock. Back tray insert has been water damaged in transit and may have a section of the print ruined/ torn in the bottom lower corner.
New 2021 album of black doom from Belgium with a huge presence. The guitars are drowning, yet, dreaming in a murky choir of depressive doom & atmospheric black metal with vocals that are mesmerizing, melancholic with a story telling quality up till the moment they shatter out in hate, all entangled with desperation. 
"Stilte" is an album that has found the perfect balance to combine different genres, feelings and atmosphere into one unique record that sounds like no other. Fans of Doom Metal, Black Metal and even Ambient will find this album enjoyable and it is therefore highly recommended to the lost souls.
---
We Also Recommend