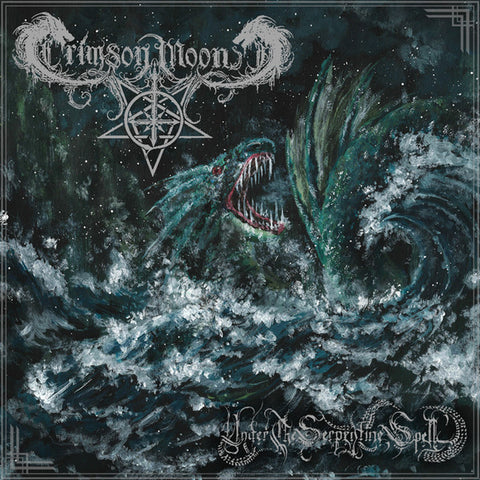 Crimson Moon – Under The Serpentine Spell CD
Crimson Moon – 'Under The Serpentine Spell' CD
Jewel case CD re-issue edition limited to to 300 copies
Occult and Vampyric symphonic Black Metal Magick from the depths of Astral Chaos!
Recorded in the Serpent's Chamber from 1996 - 1997 on a portable 4 track recorder, this cult underground second album, that did not originally see a release until 2005, long out of print it is now finally re-issued again on CD.
"Under the Serpentine Spell" is one of the most underrated albums of its era with a s
pellbinding atmosphere, filled with synth-scapes and lyrics that lift the veil from the Abyss, revealing the Serpentine path! 
.... for Tiamat lays Dead, but Dreaming... and the Cult of the Crimson Moon remains eternal!
This edition is officially approved & remastered by founding / remaining member of the band Scorpios with new c
over art by Vhan artworks.
---
We Also Recommend