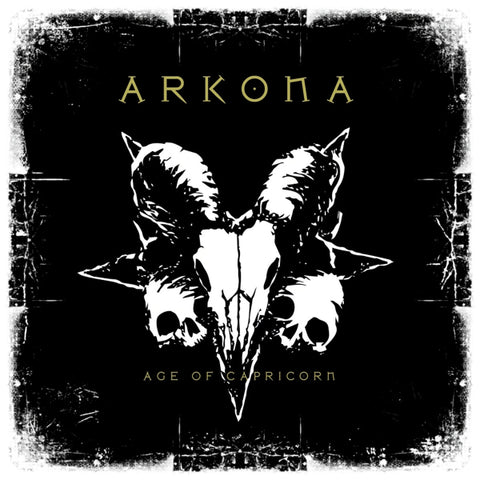 Arkona ‎– Age Of Capricorn LP
Arkona ‎– 'Age Of Capricorn' LP
Black vinyl edition in gatefold sleeve with insert and download card
ARKONA, one of the first and best Polish Black Metal bands frighteningly-focused 2019 album, 'Age Of Capricorn', a zip-wire blast of mesmerising intensity.
Formed in 1993, the band record-on-record continually ascend to the next level and this emphatic 7th album builds a new world from their distinctive sonic elements: nihilistic rage, strident power, masterfully integrated filmic orchestration and vicious slabs of whiteout riffing where emotive melodies are beaten into corruption.
ARKONA are the place where the lightless spirits of second and third wave Black Metal assume modern form in an all too relatable maelstrom of degradation and disquiet, alienation and anger, hypnosis and horror.
---
We Also Recommend