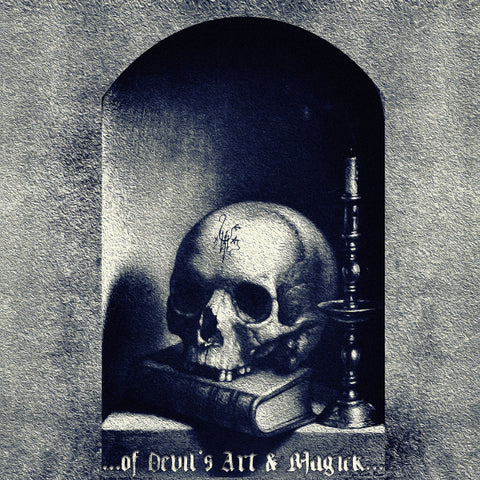 Acherontas / Various ‎– '...Of Devil's Art & Magick'
Acherontas / Various ‎–  '...Of Devil's Art & Magick'
Limited digipak edition
All the members of the Drakonian Secret Society of Acherontas have conjured the demons of their own musical entities, bringing six unique offerings to form a blood pact between this inner circle and the Devil Himself. 
A sacrifice in the form of a six-way split offered, in praise of His eternal Arts! Includes Acherontas, Blood Moon, Devathorn, Shibalba, Wampyrinacht & Haxandraok.
Wise is the Adversarial Man for he can reverse the Wheels of Destiny... Blessed is the One who shall drink from the Cup of Life... Cursed is the hollow one for walking blind by the falsehood of Deathists. Chosen is the One who shall rise by His sole and utter Triumph, and live and breathe by His Sword as an avatar of completion, an insignia of reverberated Majesty. Eternal Thou shall be, for Thou shall drink the flowing nectar, the stream of His thousand Names and Acts... For Great and unrivaled shall be His Opus that feasts in our Orgy of Blood... Forever...
---
We Also Recommend