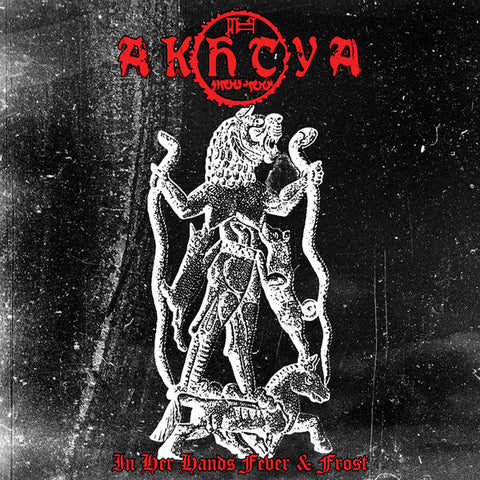 Akhtya – In Her Hands Fever & Frost CD
Akhtya – 'In Her Hands Fever & Frost' CD
CD jewel case edition limited to 300 copies
AKHTYA (Michael W. Ford)'s Nightside abyssic waves of daimonic darkness captures a sonic chamber filled with the ritual atmosphere of howling winds, stygian and chthonic depths and the howling's & whispers of witches and the Mesopotamian Ritual Incantations of Lamaštu by Italian Luciferian Witch, Sara Ballini.
AKHTYA's "In Her Hands Fever & Frost" features 54 Minutes of diabolical dark ritual ambient music dedicated to the essence of Lamaštu, the Goddess & Demoness of ancient Babylonia, a manifestation of LILITH. 
AKHTYA'S "Halloween" or "Samhain" album for 2021 is a ritualistic recording composed to encompass and concentrate the aura and demonic energy of Lamaštu, the Babylonian fallen goddess and demoness who is one violent and predatory incarnation of LILITH.
---
We Also Recommend