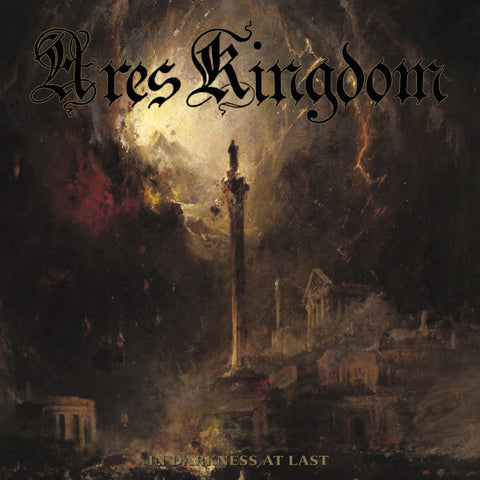 Ares Kingdom – In Darkness At Last CD
Ares Kingdom – 'In Darkness At Last' CD
Jewel case CD edition
New 2022 album! Entitled "In Darkness at Last," the band's fifth full-length is inarguably their most aggressive recording to date. 
Still operating as a trio consisting of Keller, drummer Mike Miller (Order From Chaos), and bassist/vocalist Alex Blume (Nepenthe, Blasphemic Cruelty, Perdition Temple), Ares Kingdom continue to refine, polish, and sharpen their sound—a caustic assault of precision deathrash. Every track on "In Darkness at Last" evokes the majesty of violence and the entropic preeminence of decay as Keller's guitar rides triumphant upon the chariot of Miller's drumming, drawn by the furious power of Blume's bass. Indeed, there are few bands in the underground whose degree of musicianship rivals that of Ares Kingdom. One can hear the intuitive chemistry between the band members, crystalized from decades of playing and
 

performing together. Set against the feverish and visceral energy of the music, Keller's lyrics are, as always, erudite and esoteric, transmitted via the belligerent roar of Blume's vocals. 

---
We Also Recommend