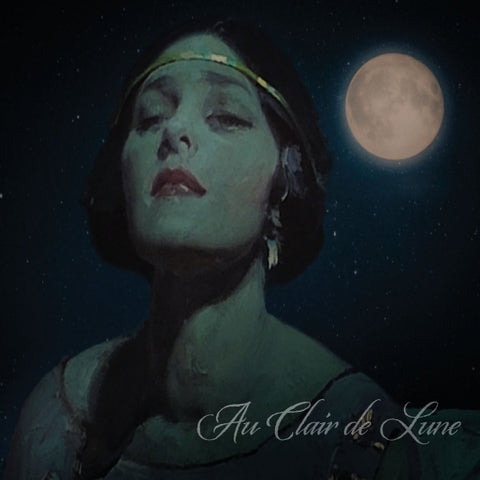 Au Clair de Lune – Au Clair De Lune CD
Au Clair de Lune – 'Au Clair De Lune' CD
6 panel digipak edition limited to 500 copies
2021 debut album of richly atmospheric Post Black Metal / Blackgaze from Italy.
Pure dark romanticism 
cloaked in decadent poetics, dancing with a dreamlike imagery.
Sounds, poetry and diaphanous visions merge, creating a dreamy amalgam of mystical charms that embrace the senses. Sure to appeal to fans of Alcest & 

Les Discrets.
---
We Also Recommend