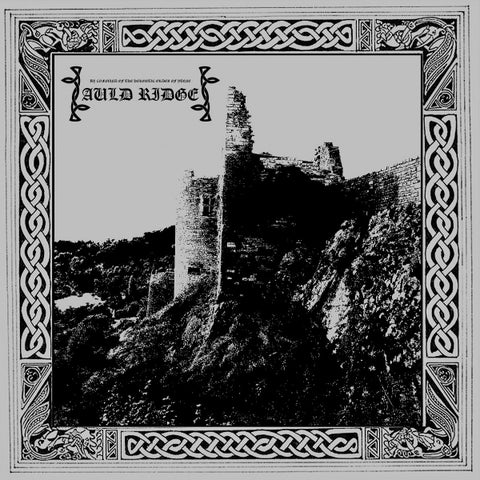 Auld Ridge ‎– Consanguineous Hymns Of Faith And Famine CD
 Auld Ridge ‎– 'Consanguineous Hymns Of Faith And Famine' CD
Jewel case CD edition limited to 300 copies
By command of the Hermetic Order of Ytene, UK's Auld Ridge strikes again with a sister album to this years "Consanguineous Tales of Bloodshed and Treachery". 
This newest Auld Ridge offering continues with the first person narrative style of that album and its themes of past struggle in European history. 
Narratives varying from the inner conflict of a soldier under Sigurd the Crusader, the struggle of a medieval farmer in the midst of a great Famine to the triumph of a Suebian Goatherd over the ensuing Roman invasion, "Consanguineous Hymns of Faith and Famine" can be viewed overall not only as a testament to the power of faith, but also to what it takes a man to go through in order for him to question the efficacy of that faith. Taking the question of "why does God allow suffering" to it's logical conclusion, rather "how much suffering can one man endure before rejecting God". 
Musically, the album is Auld Ridge's now signature style mixing folk and melodic Black Metal that truly hold within them the essence of the past and an uncompromising rural ferocity! Majesty from another time!
---
We Also Recommend