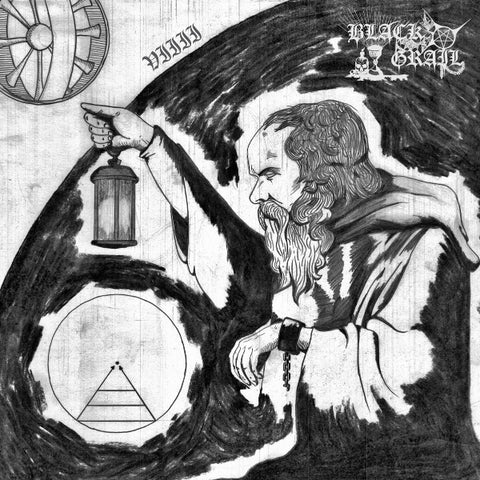 Black Grail – VIIII CD
Black Grail – 'VIIII' CD
Jewel case CD edition
New 2022 mini-album from 
one of the great gems of the oft-overlooked Chilean black metal underground. 
Creepy and creeped-out, the five-track/26-minute work maintains all the magick and mysticism of their earlier work, but is now cast in a clearer (black)light that does nothing to diminish their sulfurous intensity. Alternately ritualistic, regal, and rowdy, BLACK GRAIL wind their way through a wealth of treacherous and terrorizing corridors here, establishing foggy atmosphere one minute and then bloody headbanging the other, keeping the listener engaged and on their toes with
 

where the Chileans will lead them next. It's a distinctly Chilean style of black metal still, but VIIII could equally sit comfortably alongside the cult likes of Funereal Presence, Cultes des Ghoules or, further back, Germany's mythical Martyrium.
---
We Also Recommend