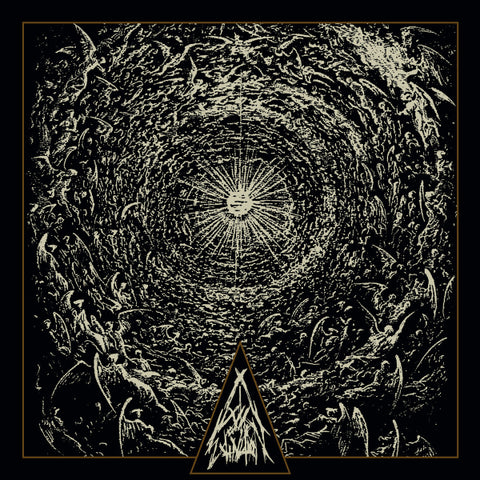 Cult Of Extinction - Ritual in the Absolute Absence of Light LP
Cult Of Extinction - 'Ritual in the Absolute Absence of Light' LP
140g black vinyl edition with insert limited to 400 copies
The devastating force known as CULT OF EXTINCTION was evoked from the abyss in 2017 by sole member Void. Influenced by bands like Revenge, Blasphemy, and Proclamation, the goal was to create a merciless onslaught of pitch-black war metal with a mystical and eerie atmosphere. 
And indeed, with Ritual in the Absolute Absence of Light does CULT OF EXTINCTION accomplish that lofty goal. Utterly CRUSHING in its sonic excesses, uniquely, there exists a paradoxically ethereal feel across the album's eight-song/33-minute span. It's a savagely twisted disconnect that truly puts CULT OF EXTINCTION in a league of its own: undeniably "war metal" by definition, no longer is Void totally tethered to those aforementioned influences and instead creates a multi-dimensional maelstrom of inexorable might. Also of note are the hauntingly stretched-out lead-guitar parts, further
 

exploring that ethereal-onto-crushing aspect. Consequently, the lyrics across Ritual in the Absolute Absence of Light are inspired by the dark forces of nature and propagate a total war against light.

 
---
We Also Recommend