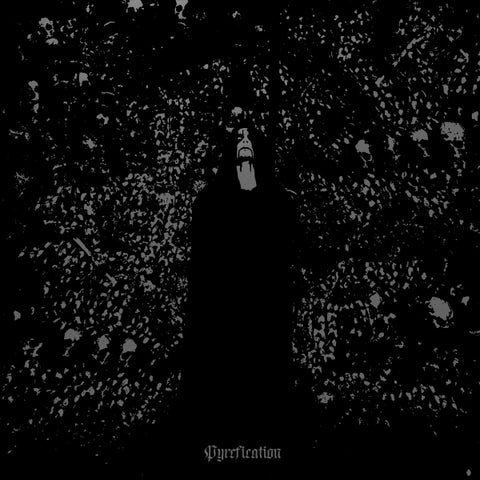 Pa Vesh En - Pyrefication CD
Pa Vesh En - 'Pyrefication' CD
Digipak edition
New 2019 album from the Belarusian lord of darkness. 
Restless as ever, PA VESH EN prodigiously keeps apace with his tortured vision of black metal with his second album, 'Pyrefication'. Ever aptly titled, 'Pyrefication' is total spiritual meltdown: this is the veritable sound of the soul collapsing inward and dying a most exquisite death. To that, PA VESH EN draws inspiration from within, and here locates a wobbly, ever-so-delicate balance between Cryptic Rites of Necromancy's ultraviolent
 

hysteria and the murkier mystery of his earliest work, all done with spellbinding alchemy that makes for a miasmic 40-minute labyrinth. If anything, PA VESH EN seems unsettlingly comfortable taking his muse wherever he wishes on Pyrefication, malforming and maiming any atmosphere he wishes whilst maintaining that beckoning-abyssward style of melodicism he's made his own since his auspicious start.

  

Once again, PA VESH EN hands you the matches for self-immolation - will you provide the kindling for Pyrefication?
---
We Also Recommend