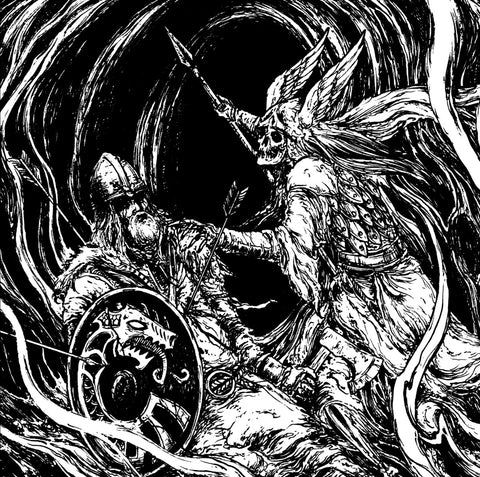 Runespell ‎– Voice Of Opprobium LP
Runespell ‎– 'Voice Of Opprobium' LP
Black vinyl edition limited to 400 copies with insert & poster
New 2019 album from Australia's Runespell, 
suitably balancing the grandiose melancholy vs. bloodlust axis of 'Unhallowed Blood Oath' and the urgency and unquenchable desperation of 'Order of Vengeance'. Similarly, main man Nightwolf maximizes the melancholy of his now-characteristic acoustic interludes, instilling Voice of Opprobrium with a somberness that chills to the fucking bone. 
And once again, underpinning everything is an authentic and austere steeping in early '90s black metal classicism. Be it from Scandinavia or France or particularly Poland, such source material has been so widely replicated year after year, and yet RUNESPELL elusively continues to be able to both handily challenge those
 

classics AND resound like an era-relevant relic.  Mesmerizing, majestic, iron-girded and iron-willed RUNESPELL's Voice of Opprobrium is the torch to burn modernity down to the ground.
---
We Also Recommend