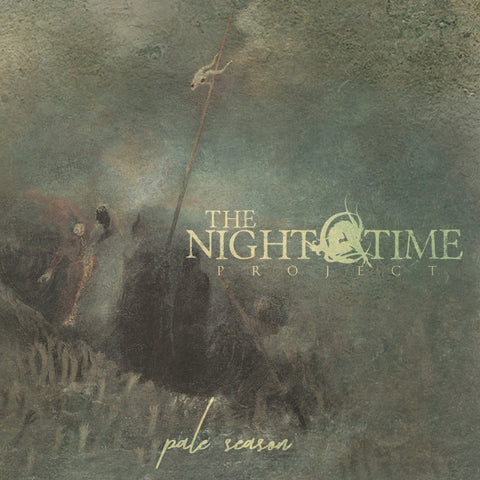 TheNightTimeProject ‎– Pale Season CD
TheNightTimeProject ‎– 'Pale Season' CD
8 panel digipak CD edition
THENIGHTTIMEPROJECT were formed 2010 in Avesta, Sweden by guitarist Fredrik Norrmann (ex-KATATONIA, OCTOBER TIDE) as an outlet for bold, melancholic songwriting imbued with feeling. The Second album 'Pale Season' melds a haunted mix of alt, progressive and post-Rock, neo-gothic Metal, doom and subtle psychedelia into an assured set of hook-strewn songs that find peace in the depths of inner turmoil.
Throughout, vocalist/guitarist/producer Alexander Backlund tempers emotive choruses of melodic light with a disaffected lyrical worldview, supported perfectly by ghostly electronic textures, lush keyboard adornments and the full-band telepathy of musicians at the top of their game.
'Pale Season' culminates in a guest vocal performance of powerful beauty from Heike Langhans (DRACONIAN, ISON) on the penultimate epic 'Signals in the Sky', where the rich thematic content of this striking album coalesces into a doom-inflected totem of perseverance and wounded defiance.
---
We Also Recommend