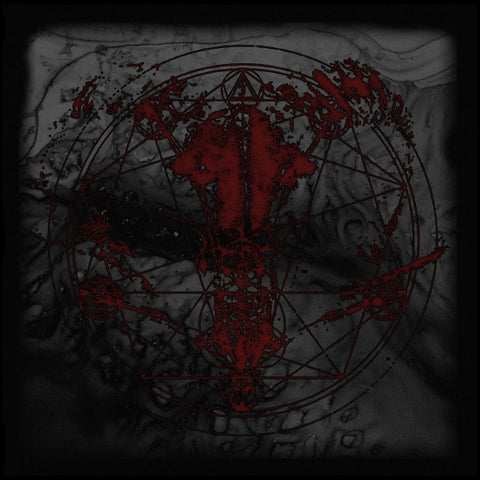 Trajeto de Cabra - Supreme Command of Satanic Will CD
Trajeto de Cabra - 'Supreme Command of Satanic Will' CD
Hailing from British Columbia, with psychic connections to the legendary Ross Bay Cult and featuring members of labelmates NECROHOLOCAUST, TRAJETO DE CABRA are verily a vortex of warring black/death energies, disgusting black grind given violently hypnotic flight through sheer Satanic will. Indeed, not for nothing is their long-brewing debut album titled as such: Supreme Command of Satanic Will says everything it needs to, no more but certainly no less.
But, let it be known that the nomenclature of "war metal" here is rooted in the far-less-populous and more nebulous days of the mid/late '90s, when lone
 wolves seeking the secrets of chaos began clandestine explorations of the frayed ends of (in)sanity that linked black metal, death metal, and grindcore together - or torn apart, as TRAJETO DE CABRA vulgarly display here. Nearly everything across the rusted barbed-wire landscape of Supreme Command of Satanic Will spells a slipstream like no other: red-eyed and heaving violence ripped inside out, tension and terror bazooka-blown into the ether with cruel disregard for comfort or even comprehension, slashing seasickness shot out into the coldest reaches of the cosmos. The end here is infinite.
---
We Also Recommend