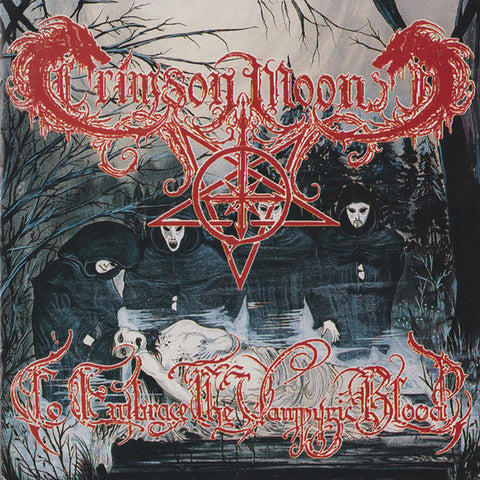 Crimson Moon – To Embrace The Vampyric Blood CD
Crimson Moon – 'To Embrace The Vampyric Blood' CD
Jewelcase CD reissue edition limited to 300 copies
Pure Vampyric Black Metal majesty and darkness! 
This is an official re-issue of the cult 1996 debut album from USBM pioneers, Crimson Moon, fully approved by Scorpios. 
Filled with Occult mysticism and bloodlust, "To Embrace the Vampyric Blood" has stood the test of time and remains one of the most revered pieces of haunting Vampyric art from not only the 90's but also to this day. 
With original cover art, sigils and fonts from the legendary Blood Moon Ausar, this rerelease is for all those who missed the original CD from the 90's. 
Newly Remastered and resurrected by Scorpios.
---
We Also Recommend