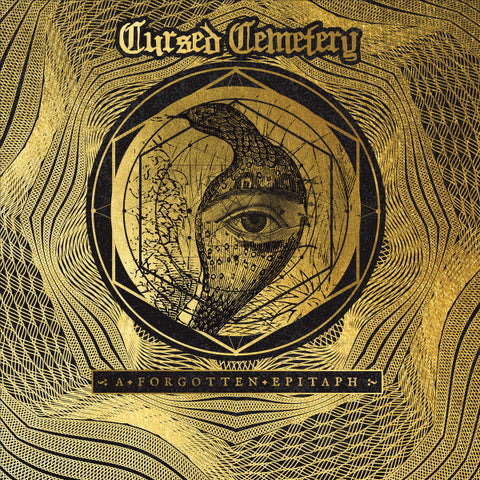 Cursed Cemetery – A Forgotten Epitaph CD
Cursed Cemetery – 'A Forgotten Epitaph' CD
Digipak CD edition with 12 page fold out poster booklet
Hailing from Timisoara / Romania, the project started as a Noise/Death/Black Metal outfit in 1997. 
The brand new album consists of three long tracks that will give you a unique and unrepeatable experience through the darkest and most intimate parts of your soul. The band can masterfully switch from parts of pure sonic ritualism to liberating outbursts always keeping a coherent link with the compositional structure. S
ongs are powerful, well-structured and masterfully recorded. 
An excellent, melancholic and somewhat psychedelic release that spans many genres in its 60 minute playing time, Cursed Cemetery pays perfect homage to the dark denizen of the nocturnal glades. All this will not disappoint pure fans of classic funeral doom as well as open-minded extreme metal and dark ambient listeners.
---
We Also Recommend