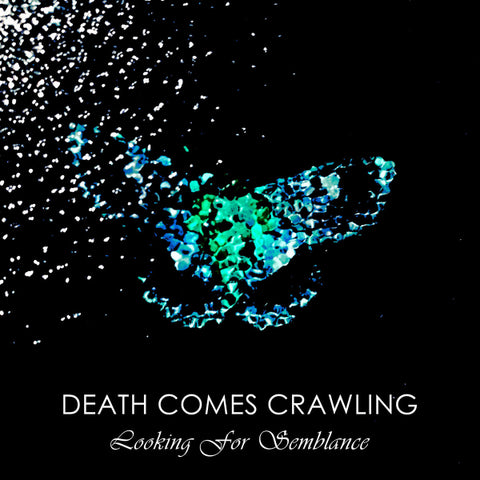 Death Comes Crawling ‎– Looking For Semblance CD
Death Comes Crawling ‎– 'Looking For Semblance' CD
One of the true originators and most important exponents of the so called cosmic black metal scene, Dis Pater never hid his passion for darkwave, new wave, goth, and 80's synth music in general, which have always heavily influenced all his projects, from MIDNIGHT ODYSSEY to DISSVARTH and THE CREVICES BELOW. It was only a matter of time before the Australian artist would decide to distill his love for dark electronic music into a specific project, finally free to widely explore its shores. DEATH COMES CRAWLING serves that purpose. With a name borrowed from a MIDNIGHT ODYSSEY's song, the one-man band debuts in 2017 with the fascinating "Looking For Semblance", an 8-track album released digitally through Bandcamp and now finally available on CD, strictly limited to 200 copies worldwide. 
DEATH COMES CRAWLING's music features Dis Pater's signature style, where seductive atmospheres, driving rhythms, and
 

wraparound dark melodies give life to beautiful car-songs and majestic night hymns for the lost and the lonely. To make the physical edition of "Looking For Semblance" even more precious, Dis Pater has decided to include an unreleased bonus song to the original track list: the monumental "Their Chosen", a perfect closing number for an album that expertly conjugates the old-school obscurity of Clan Of Xymox with the modern electronic drifts of Drab Majesty and Trust.
---
We Also Recommend