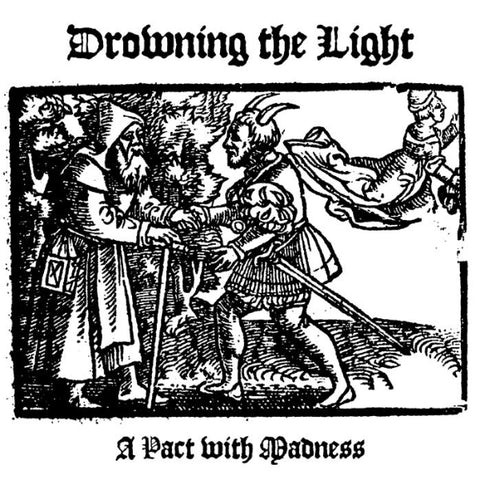 Drowning The Light ‎– A Pact With Madness CD
Drowning The Light ‎– 'A Pact With Madness' CD
CD edition limited to only 200 copies
Long out of print 2009 album now available again! 
Originally released only on vinyl back in 2009 and long sold out, this full length of highly improvised Black Metal darkness & insanity is once again available for the first time since its vinyl release over a decade ago..
Each track in "A Pact with Madness" acts as a chapter, both lyrically and musically telling a dark and morbid tale. 
Raw, Melancholic and Diabolical Black Metal from Australia!
---
We Also Recommend