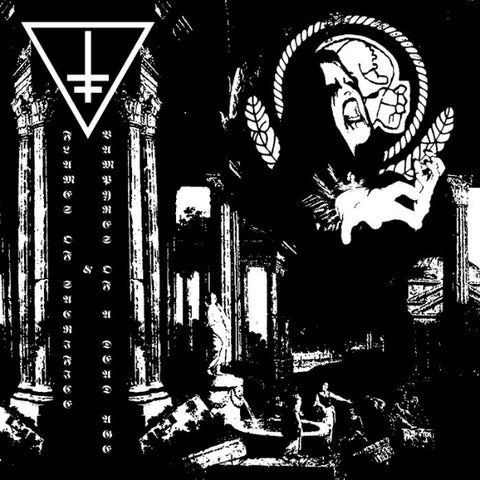 Drowning The Light ‎– Flames Of Sacrifice & Vampyres Of A Dead Age CD
Drowning The Light ‎– 'Flames Of Sacrifice & Vampyres Of A Dead Age' CD
CD edition limited to 200 copies
This CD is a compilation of these 2 demos as the title suggests, that were recorded during the same session in the winter of 2007. 
14 years have passed and now for the first time united together on one CD, the flames have been lit, and the sacrifices made, and once again the vampyres of a dead age breathe that night air that has seen empires rise and fall. 
This release is for those who stand tall as the world crumbles around them.
Hateful, melancholic and nostalgic Black Metal!
---
We Also Recommend