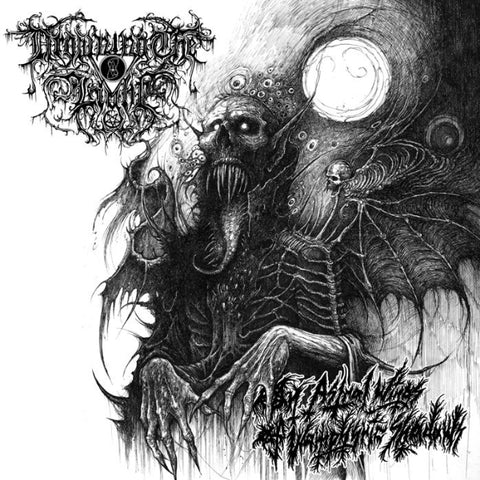 Drowning The Light ‎– On Astral Wings Of Wamphyric Shadows CD
Drowning The Light ‎– 'On Astral Wings Of Wamphyric Shadows' CD
CD edition limited to 500 copies
New Drowning the Light album! As the Need-fires are consumed in darkest night and the nocturnal spectres stir in their forgotten crypts, the spiritual predator is awakened once again under the lunar cycles of 2020 and thus encircled within the womb of a dragon. The black flame engulfs the isolated psyche and through an iron will emerges this Drowning the Light full length offering entitled "On Astral Wings of Wamphyric Shadows". 
Melancholic and majestic Vampyric Black Metal! 
Lyrics for "The Fading of the Need-Fires" by Akhtya Nachttoter.
---
We Also Recommend