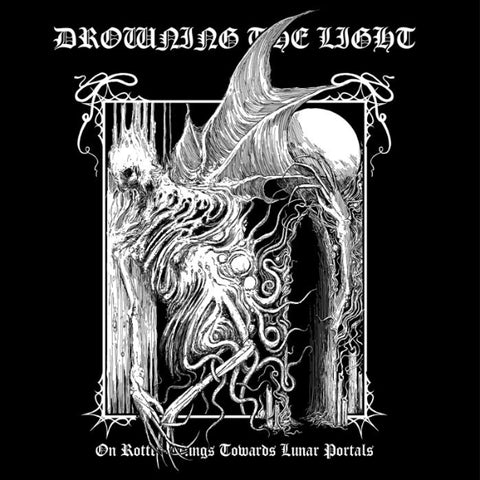 Drowning The Light ‎– On Rotten Wings Towards Lunar Portals CD
Drowning The Light ‎– 'On Rotten Wings Towards Lunar Portals' CD
CD edition limited to 300 copies
To coincide with the new 2020 Drowning the Light album "On Astral Wings of Wamphyric Shadows", this is a limited release of a demo version of the album on CD entitled "On Rotten Wings Towards Lunar Portals". 
This version is rawer and has no synths in the tracks. Some songs also have a slightly different structure and flow.
This is a look into the Astral Abyss with Decaying eyes! 
Raw, Melancholic & Vampyric Black Metal! 
Lyrics for "The Fading of the Need-Fires" by Akhtya Nachttoter.
---
We Also Recommend