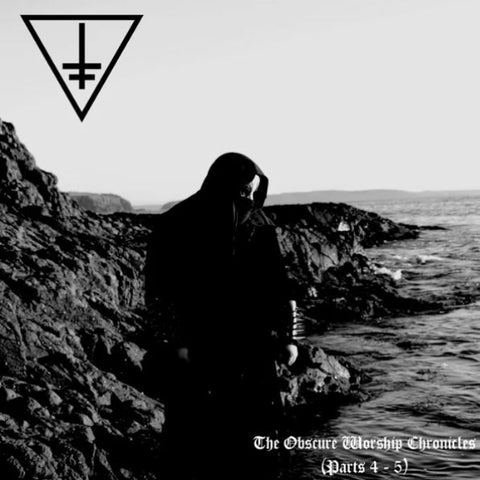 Drowning The Light ‎– The Obscure Worship Chronicles Parts 4 - 5 CD
Drowning The Light ‎– 'The Obscure Worship Chronicles Parts 4 - 5' CD
Jewel case CD edition limited to 150 copies
2022 re-issue of this compilation includes the final two chapters of the Obscure Worship Chronicles, chapter 4 "Elixir of Rancid Dreams & Broken Memories" and chapter 5 "Within the Sour Soil of the Mind". 
This is not Black Metal material, this is highly improvised poisoned ambient and distorted synth material filled with sorrow and pure nightmare fuel.
"As thus we woke up from the rain... and walked straight into the storm..."
---
We Also Recommend