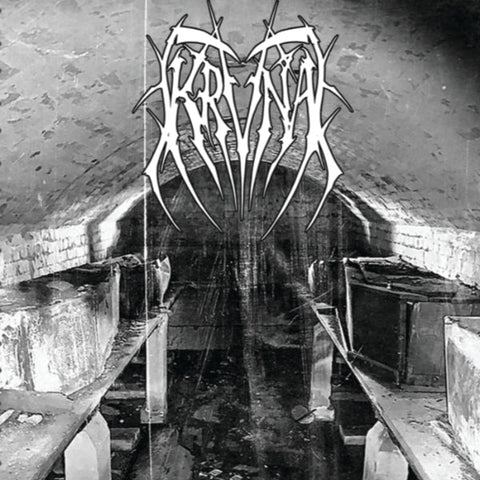 Krvna – 'Long Forgotten Relic' CD
Krvna – 'Long Forgotten Relic' CD
Digisleeve CD edition with bonus tracks
CD re-issue of the 2021 demo tape originally released by Seance Records. Includes prviously unreleased bonus tracks, 'Tithonus I & Tithonus II'.
Concocted in a crypt of funerary fervour, the mephitic waft from the tomb entitled, 'Long Forgotten Relic' is the debut 2 track demo by Krvna. 2021 is the year engraved on the tomb marker for this marvellous release of sublime Vampyric Black metal that is thematically rooted firmly in the romance tradition of Gothic literature and Byronic vampyrism. With these two tracks, Krvna explores the Vampire mythos from ancient Biblical times to the black forests and mountainous castle crypts of Balkan & Carpathian incarnations of the Vampire.
'Long Forgotten Relic' abounds with epic riffs that swell with grandiose and otherworldly energy amidst pure melodic splendour, ominous choral liturgies and fragments of sanguineous decadence that rise to spire-like heights; all while drenched in black, haunting atmospheres and the nocturnal savagery of wanton blood lust.
Krvna is truly a triumph of Vampyric Black Metal, the progeny of maestro Krvna vatra, hailing from Australia and Seance Records has been convivially seduced by the night to release this grand work as a special deluxe tape edition.
---
We Also Recommend