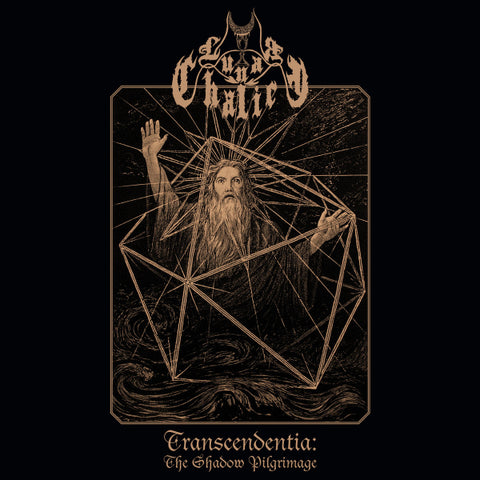 Lunar Chalice – Transcendentia: The Shadow Pilgrimage CD
Lunar Chalice – 'Transcendentia: The Shadow Pilgrimage' CD
4 panel digipak CD edition
Formed in 2019, LUNAR CHALICE comprise prolific veterans of the German metal underground. 
Taking a relatively longer time given their feverish creativity, LUNAR CHALICE now deliver the grand statement of their so-far-undiscovered powers, Transcendentia: The Shadow Pilgrimage. With one steel-toed boot planted under a funeral moon and the other in a world without end, LUNAR CHALICE give a masterclass in stripped-down
songwriting rich in nuance and dynamics. Their black metal is like a boulder gathering momentum down a mountain and rumbling across valleys; the movement is inexorable, and portends doom, and simply cannot be stopped. LUNAR CHALICE, in effect, extend a spectrum of black metal sonics that's feral and unhinged on one hand and
 

mercilessly martial on the other; that their almost-overwhelmingly physical onslaught is deliberately (and eerily) clipped betrays both a depth of vision and a rare grace in a landscape usually laden with filth. Which isn't to say that Transcendentia doesn't sound "dirty" (it does), but rather that that's not the overarching thematic - that there's a sense of ceremony or even regality at play here. Credit due to the absolutely madman vocals of bassist E.I.-M., who more often than not channels a clean tenor that's more disturbing than most "black metal" vocals.
---
We Also Recommend