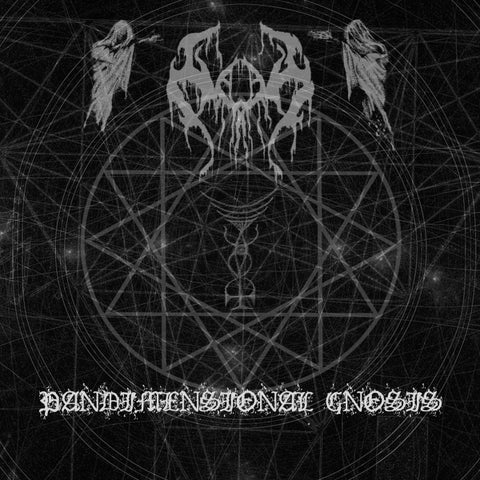 Moon – Pandimensional Gnosis CD
Moon  – 'Pandimensional Gnosis' CD
New 2021 album from Australia's Black Metal lord of occult gloom! 
The ominous compositions of MOON are the otherworldly manifestations of one individual- Miasmyr. Contained within each album are his ethereal, grim conjurations of densely arranged Atmospheric Black Metal.
 Known for multi-layered, depth-dredging arrangements and cavernous aural sounds, MOON now reveals a profound comprehension of the spiritual mysteries subsumed in the Void. Through this offering of occult Black Metal Art, a boundless and dire landscape unfurls into the eerie expanses of both time and space! "Pandimensional Gnosis" more than delivers the dark, fierce nature that the cult of MOON has grown to worship- it bewitches as the musical materialization of humanity's darkest reveries. 
A phantomlike testament to the unearthly ways of Occult Atmospheric Black Metal, MOON's "Pandimensional Gnosis" rips asunder the cosmos and haunts into all dimensions of reality!
---
We Also Recommend