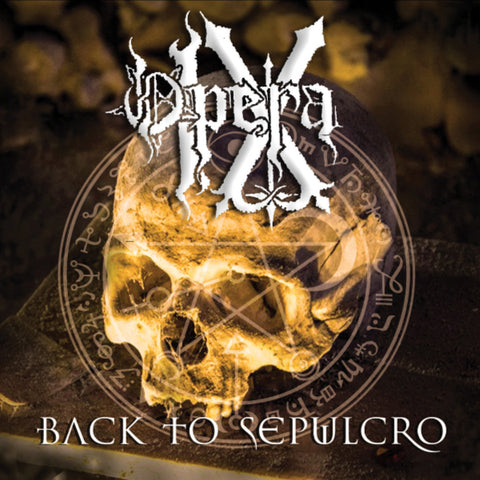 Opera IX ‎– Back To Sepulcro CD
Opera IX ‎– 'Back To Sepulcro' CD
Exactly twenty years after the release of their first album The Call of the Wood, Opera IX rerelease some of the most significant pieces of their history, each one taken from different albums, starting from their first. 
Back to Sepulcro is a collection aimed at highlighting the origins of the band by taking advantage of a total lineup change which sees a return to a witchgirl frontwoman after 13 years of militant male vocals leading from the historic split with Cadaveria. 
There are only two new songs- Consacration, and the first part of The Cross- which lead into the rest of Back to Sepulcro. The other songs are milestones like Sepulcro, The Oak, The First Seal, Maleventum, all in new rerecorded versions with orchestrations worthy of the occult allure of Opera IX and aboveall with a vocalist who newly consecrates the band under the sign of the purest witchcraft. In the words of Ossian: "A return to the true esoteric essence of the earliest years, without any compromise."
---
We Also Recommend