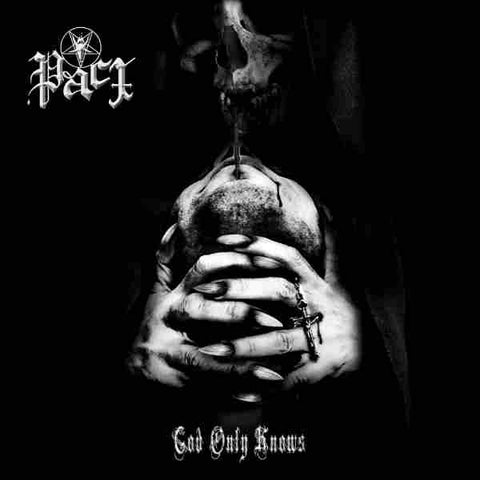 Pact – God Only Knows CD
Pact  – 'God Only Knows' CD
Jewelcase CD edition
New 2022 album from USBM, Pact. 
Rising once more from the ethereal fog, PACT returns with their highly anticipated fourth album and the bands unquestionable Masterwork "God Only Knows". 
PACT's is known for evoking a remarkably heavy and domineering sound, which is inherent throughout all their albums, with an otherworldly atmosphere that engulfs you in oppressive despair. Militant song writing with commanding execution prove that pure Black / Death Metal is still a wellspring of talent and innovative evil. PACT twist traditional Death, Black Metal and Occult Rock to their own, unique and disturbing design. 
With "GoK" PACT greatly expand their sound-palate, adding clean vocals, more ritualistic passages and lots of atmosphere to their trademark suffocating (terrorizing) sound. 
---
We Also Recommend