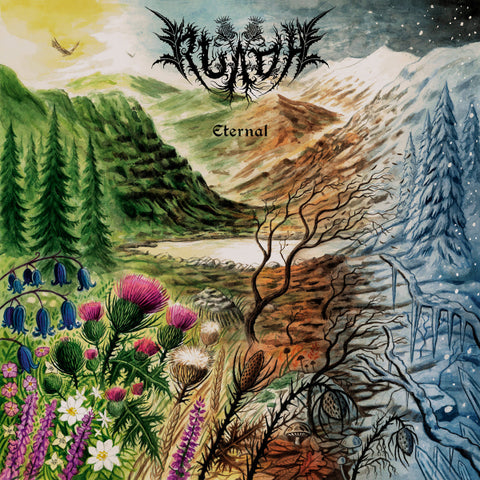 Ruadh ‎– Eternal CD
Ruadh  ‎– 'Eternal' CD
Digipak edition limited to 1000 copies
2021 album, Eternal is the third from atmospheric Scottish Celtic Metal project Ruadh. 
This album was designed to be Tom's version of the 4 seasons by Antonio Vivaldi but focusing on the celebrations that mark the turning of the wheel of the year and their Pagan origins. It pays tribute to the timeless traditions that have survived however changed by modern times and is designed to celebrate our roots in these customs. 
The goal of this album was to create a consistent concept that would serve for this one release, so this is by very definition a concept album which is intended to be listened to from start to finish rather than to just individual tracks.
---
We Also Recommend