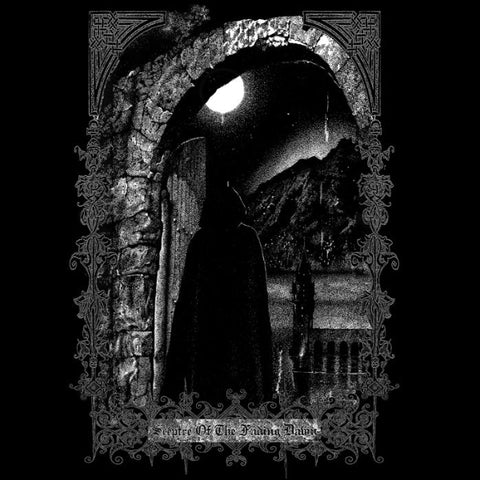 Sceptre Of The Fading Dawn ‎– Wandering In Lands Unseen CD
Sceptre Of The Fading Dawn ‎– 'Wandering In Lands Unseen' CD
CD edition limited to only 150 copies
Dark Dungeon Synth from Australia, created by the Seer (Vrorsaath, Lament in Winter's Night etc.) this second full length offering from Sceptre of the Fading Dawn creates visions remembered in slumber, of the older realms long forgotten.... 
"Awakening to the serenity of these forest trails...as I wander beyond these blooming halls, past these timeless shores... 
Toward a land marred by darkness and mysterious wonders; a land on which befell an ancient shadow... 
Beneath that which nature has reclaimed lies the secrets of the forgotten gods, enshrouded in blood in dust..."
---
We Also Recommend