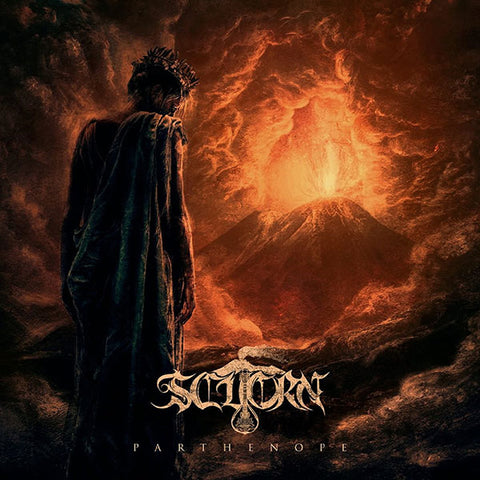 Scuorn ‎– Parthenope CD
Scuorn ‎– 'Parthenope' CD
"Neapolitan song" has inherently influenced much of the popular and folk Italian music and it's worldwide renowned for its expressive and communicative power.
Its origins date back to the XIII century and over the centuries has come down to us, keeping unchanged its attractiveness.
SCOURN (which means "shame" in Neapolitan language) was founded in Naples in 2008 by Giulian (Vocals, All Instruments & Orchestral Arrangements) properly to worship the cult of Parthenope by revealing the most ancient legends and history of the mysterious Neapolitan lands, known over the centuries for their Hellenic and roman origins and for being fervent cradle of the Italian culture. The epic black metal atmospheres, strongly influenced by the world famous "canzone napoletana", and the sound of traditional folk instruments melt with majestic orchestral elements and evocative lyrics in native language, express the concept of the band at its best.
All the emotional charge of such profound culture finds full expression in this SCUORN' debut album and track after track will lead you on an epic journey through dreams, successes, struggles and failures of mankind. 2017 album with slipcase.
---
We Also Recommend