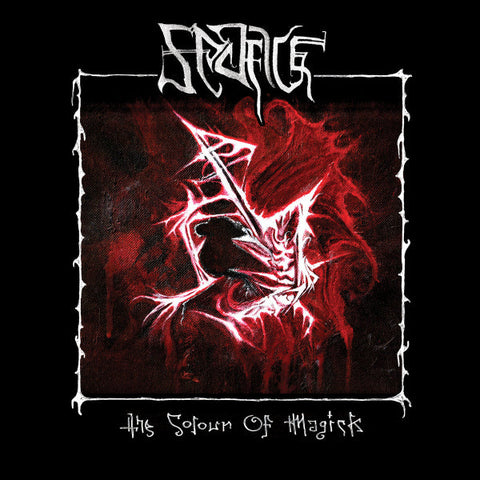 Seance Of - The Colour of Magick CD
Seance Of - 'The Colour of Magick' CD
2021 debut release from AR of Wester Australia's Grave Worship with this new entity, Seance Of... 
The Colour Of Magick. A ritual in the key of evil, sole member AR pays homage to black metal in all its glory with his own morbid metal style. Dual-guitar madness paired with subtle and strange synths, bombastic bass, and demonic drums enchant your ears as Satanic screams curse you for the duration of this spell &
 while the song titles here are otherwise "untitled," AR encourages listeners to create their own titles for each of these eight tracks: indeed, this unorthodox freedom is his intent.
---
We Also Recommend