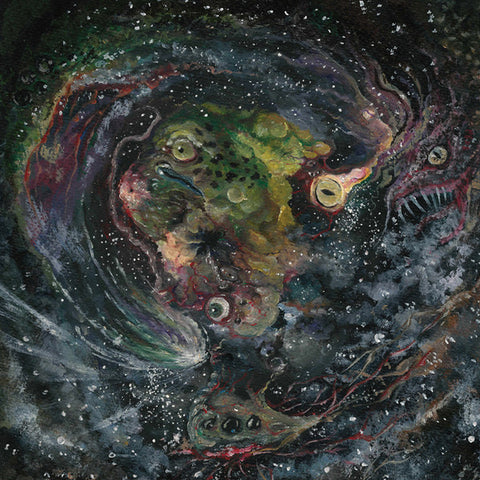 Sic Itur Ad Astra – Malevolent Darkness that Lurks Between the Stars CD
Sic Itur Ad Astra – 'Malevolent Darkness that Lurks Between the Stars' CD
CD jewelcase edition limited to 150 copies
Sic Itur Ad Astra emerges from the cold vacuous void in 2022 with this demo of pure cosmic horror and chaos! 
Communing with the ancient ageless entity in the winter of 2021, "Malevolent Darkness that Lurks Between the Stars" is an anxiety inducing creation of darkness, majesty and terror from this mixture of Black Metal and Dark Ambient.
"Are we but a dream of yours, to die when you wake? 
Forms from your conscious Will, spirits you create? 
And if we are only the creation of your minds eye, 
with our obliteration will all of time die?"
Featuring Strix on Vocals, Bass & Synth and Azgorh (Drowning the Light, Black Funeral etc.) on Guitar & Synth, Sic Itur Ad Astra creates a unique and unsettling sonic presence in the cosmos 
This CD includes a bonus track taken from the bands split demo with Apparition "Alpha Draconis".
---
We Also Recommend