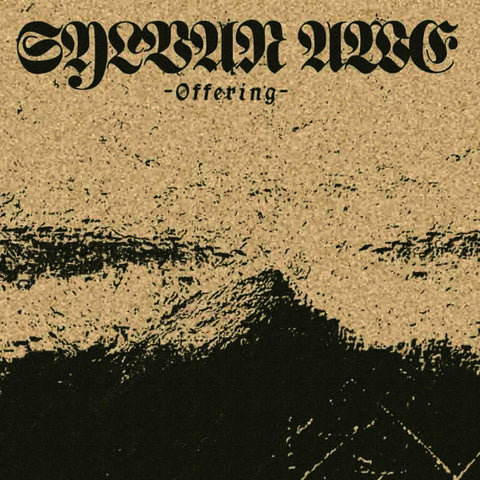 Sylvan Awe – Offering CD
Sylvan Awe – 'Offering' CD
Pro CDR in textured gatefold digi-sleeve with booklet limited to 93 copies
2015 debut album, a significantly robust foray into the realm of Black Metal. 
'Offering' is a deconstructive exploration of Man's negative impact on the earth and the ceaseless desire for greed and destruction. It is an awakening process to the wonder and beauty still left within the natural world and, a calling to the higher self and the internal struggles faced in the development of one's identity. 
Through the exploration of indigenous European, Celtic and Australian cultures and landscapes, and the contrast of those homelands, Sylvan Awe grants the listener a strikingly passionate and honest musical journey through the ups and downs of connecting to that profound sense of self, buried deep within.
At times triumphant and heroic, at others despairing and nostalgic, 'Offering' is truly an album that connects to the spirit of land and of culture, through the muse of furiously beautiful Black Metal.
---
We Also Recommend