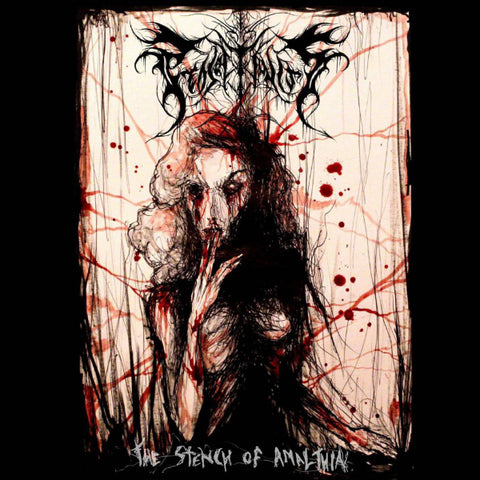 The Projectionist – The Stench Of Amalthia CD
The Projectionist – 'The Stench Of Amalthia' CD
Canada's sinister theatrical Black Metal consortium known as THE PROJECTIONIST return with their highly anticipated fifth full length operetta in 2020, "The Stench of Amalthia". Mastermind Lord Matzigkeitus, alongside his evil cohorts Parageist, Ghast, Destroyer, Malphas, as The Projectionist present original concepts and storylines in place of the usual black metal oratory. Musically, The Projectionist use classic heavy metal song structuring that embodies "all the hooks" & the essence of true heavy. 
Amalthia," marks a new dawn for the Projectionist- faster, harsher, and more hateful than its predecessor. 
   In this second necrotic BM opera, the story falls upon an aging, dying former Film Noire starlet, Amalthia Grahame, isolated in her palatial home. Her physician, Dr. Bendix, sends a young nurse named Evelyn to tend to Amalthia's final days, as a live-in nurse for palliative care. When left alone with the old withering actress, gruesome and macabre events unfold to wield death, torture and Satanic forces against the poor fragile Nurse... and all who'd call upon the Mansion looking for her.
Bask in the evocative performances of Aven Haunts as Amalthia and Evelyn, Caeser Tiberius as Dr. Bendix and the unholy master of otherworldly shrieking himself, Lord Matzigkeitus. As the vile, climactic shredding of the Projectionist oozes oubliette theatrical darkness, every lost crevice in your mind is made a terrifyingly unsafe place to hide!
---
We Also Recommend