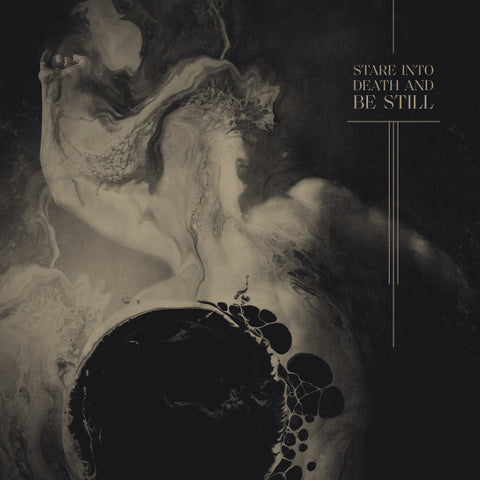 Ulcerate ‎– Stare Into Death And Be Still CD
Ulcerate ‎– 'Stare Into Death And Be Still' CD
4-panel Digipak with 8-page booklet
The unmistakeable sound of ULCERATE finds its emotional apex on 6th album 2020's "Stare Into Death and Be Still", as the band emerge from the claustrophobia and dissonance of their recent past to present a next-level exploration of melody, harmony and power. The band's signature ultra-atmospheric blend of highest order unorthodox Death Metal with the texture of futurist Black Metal is here pared-down with the consummate hand of experience, giving stunning credence to the riff, the song and the meaning.
Embracing production clarity, ULCERATE use these songs to fully showcase their otherworldly musicianship, simultaneously skewed and heart-rending, often addictively succinct and reveling in strident motifs that hook, haunt and transform the listener with their expressive honesty. 

"Stare Into Death and Be Still" is the deepest, purest and most meticulous form of ULCERATE: a soul-searching conflagration of atypical melodicism, immaculate virtuosic dexterity and sublimated psychological upheaval. A breathtaking new beginning for one of the most uniquely talented bands in extreme music.

 
---
We Also Recommend