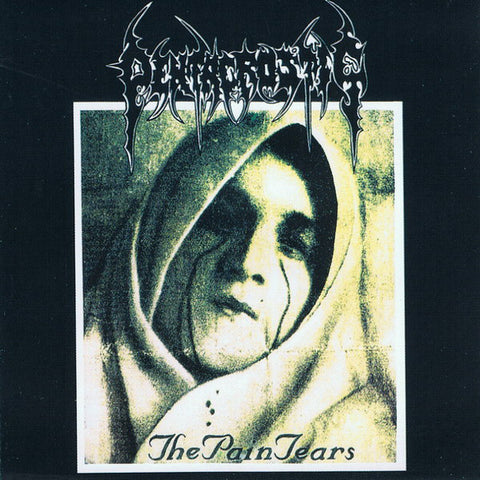 Pentacrostic ‎– The Pain Tears + Demos 2LP
Pentacrostic ‎– 'The Pain Tears + Demos' 2LP
Black vinyl double LP edition limited to 400 copies in gatefold sleeve with insert & poster
Finally this treasure from the underground has been unearthed & re-issued and given the treatment that it so rightly deserves.
'The Pain Tears', t
he long sought after 1992 album from Brazil's 
Pentacrostic is a truly interesting note from the underground from the early 90's. This album so aptly blends eerie doom metal with down tempo grinding, churning, sinister death metal, haunting keyboard passages and a dark thrash sensibility. It offers its own brand of suffering heaviness and brooding anguish with their own unique sound from a time when band's like Pentacostic created their own mold. This release additionally features the  "Agony of Souls" & "Welcome to the Suffering" demos which have rarely been heard before as well as an insert with rare photos and a poster. Don't miss this - highly recommended!
---
We Also Recommend