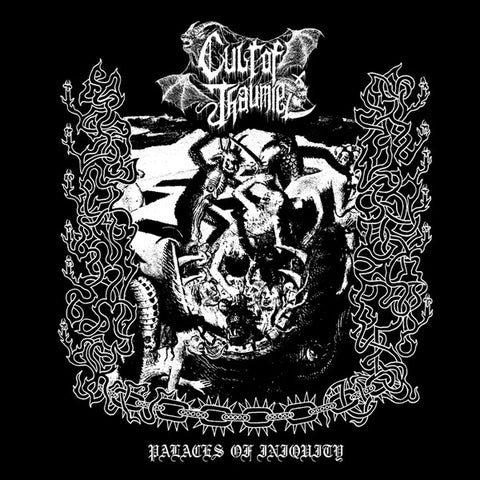 Cult Of Thaumiel ‎– Palaces of Iniquity LP
Cult Of Thaumiel ‎– 'Palaces of Iniquity' LP
Black vinyl edition with insert limited to 250 copies
Cult of Thaumiel is a diabolical collaboration between the mysterious Cultus Caliginous circle and Akhtya Nachttoter (Black Funeral, Darkness Enshroud, Akhtya, Varcolaci, Strigoii etc.). 
"Palaces of Iniquity" presents the true essence of Cult of Thaumiel; the veneration of the Satanic, anti-cosmic chaos from the "other side". The throne of this chaos-abyss is the dual-headed manifestation of the Adversary... Thaumiel! 
This 2022 debut EP is raw, pure and uncompromising Satanic Black Metal and ritual darkness!
---
We Also Recommend