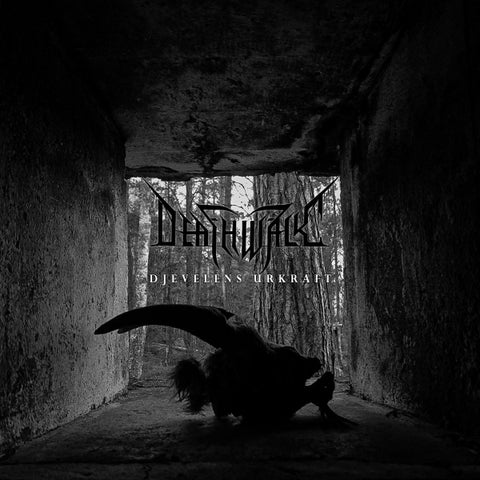 Deathwalk - Djevelens Urkraft CD
Deathwalk - 'Djevelens Urkraft' CD
Digisleeve CD edition
Deathwalk finally return from the shadows, raising from the asphyxiating misanthropic norwegian unlight straight to the Light, through the long waited full debut album.
Ideated and developed in a period of nearly three years. Deathwalk present a further sound evolution, a deeper ritualization of the audio experience, an obscure, cruel, misanthropic opus channelling the individual psyche through the nexion, the acausal dimensions, the hidden forces of Darkness while enhancing the pitch black aura of the Death's breath towards a total of six hymns of pure ritualistic sinister ambience,devoted to the majestic primordial ruling force of the Devil and the Abyss.
A cinematic sound visual approach, a deadly crossing between ritual voices,invocations chants and eerie soundscapes marks into the cold obscurity an album beyond humanity,a spiritual awakening
 

in the name of the One and the Shadows. Featuring artist guest contributions from No One ( T.O.M.B), Stielh ( New Risen Throne) and NecrosHorns.
---
We Also Recommend