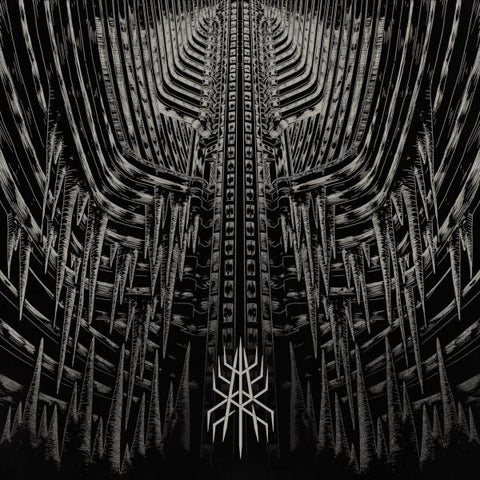 Modern Rites – Monuments LP
Modern Rites – 'Monuments' LP
Heavyweight black vinyl edition with grey spinner & splatter effect. Includes insert & download code. 
MODERN RITES is a new Industrial-rooted, melodic Black Metal duo formed by guitarist Berg of Swiss Atmospheric Black Metal band AARA and multi-instrumentalist/vocalist/visual artist Jonny Warren of US Experimental Metal band KUYASHII. The d
ebut album "Monuments" began in Autumn 2020 when in mutual respect for the other's craft, the pair started trading tracks across borders with the goal of creating a unique sound which would transcend cultural barriers.
The core of MODERN RITES is Jonny's heavily distorted bass sound inspired by dark Industrial music of the early '90s: the diverging, stereo bass-paths create a desolate landscape in which Berg's guitars open portals into dark atmospheres with crushing riffs, anthemic tremolo leads and diverse textural work. Lyrically this set of meticulously-crafted songs explore the bleaker aspects of the human condition, diving into psychology, isolation, conflict, and the ever-evolving shadow self.
---
We Also Recommend