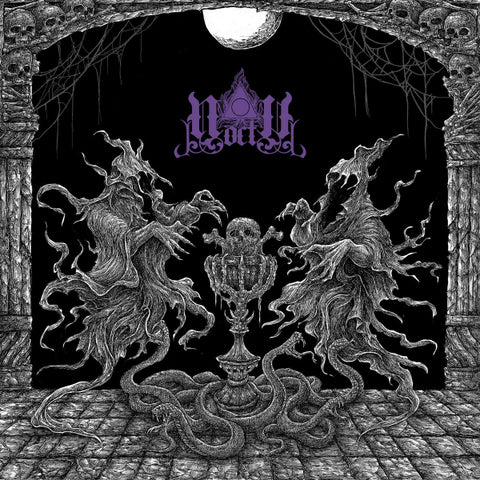 Noctu – Norma Evangelium Tenebris CD
Noctu  – 'Norma Evangelium Tenebris' CD
Digipak CD edition
2022 album from Italian tortured black doom juggernaut NOCTU.
 A heavily layered black murk and a veil of static black hiss unfolding into broken-down melodies and fractured pieces of tortured guitars and vocals, building into a strange ghostly noise-scape with howling blackened shrieks and psychotic moaning that worm their way through the gales of slow distortion. 
Combined with their penchant for sombre imagery and apocalyptic undercurrents, this produces something far bleaker and more unsettling than anything else we're hearing in the realm of black funeral doom right now…. again, a dreamlike descent into the realm of death and human despair.
---
We Also Recommend