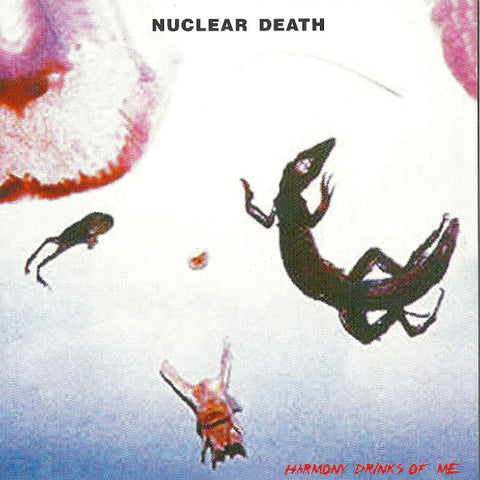 Nuclear Death ‎– Harmony Drinks Of Me CD
 Nuclear Death ‎– 'Harmony Drinks Of Me' CD
Re-issued for the first time in more than 20 years! 

Nuclear Death brutalized ears from the late 80s with their unique female fronted thrash/ proto-death metal / grindcore and never stopped breaking boundaries as the later material shows. 
The final Nuclear Death record, released in 2000, provides a denouement to the band's legacy: a wandering, introspective, experimental work which can be seen in many ways as the preview to Lori Bravo's later solo material. This moves away from the band's early thrash roots instead presenting a subversive & avant-garde work of progressive dark rock with gothic tinges, that is a curiosity for fans of Nuclear Death and a deeply contemplative & fascinating work for lovers of dark rock.
---
We Also Recommend