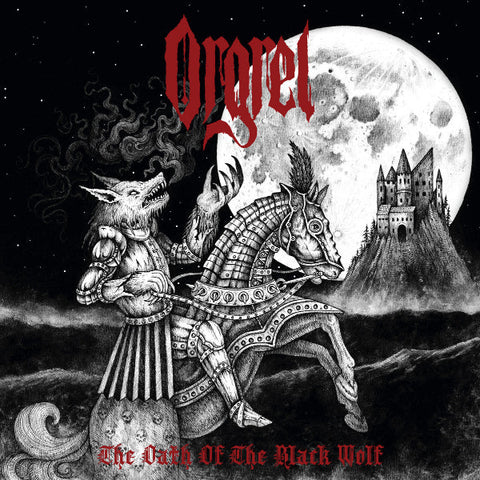 Orgrel – The Oath Of The Black Wolf MLP
Orgrel – 'The Oath Of The Black Wolf' MLP
140g Black vinyl edition with insert limited to 200 copies
 A band literally out of time, the Italian power-trio hailed the ancient days of black metal - the days too often forgotten, in the late '90s, when labels like Solistitium, Sombre, and Drakkar began releasing obsidian gems during the genre's post-sensationalism fallout. 
Building upon that grand fortress is a new four-song/22-minute mini-album likewise truly titled: The Oath of the Black Wolf. Here, ORGREL have gone a-hunting, their '90s black metal classicism stalking and striking with a hunger only hinted at previously. Still, fueled by this fire they may be, the Italians across this mini manage to maximize their epic side, with the predecessor's flat-yet-full soundfield now becoming slightly more chromatic in the process. Lead lines portend
 

dark truths, ever building in tension and then grandeur, but the record's swift-yet-satisfying runtime reveals the darkest, most intrinsic truth: black metal doesn't need to "become" anything when it already IS.
---
We Also Recommend