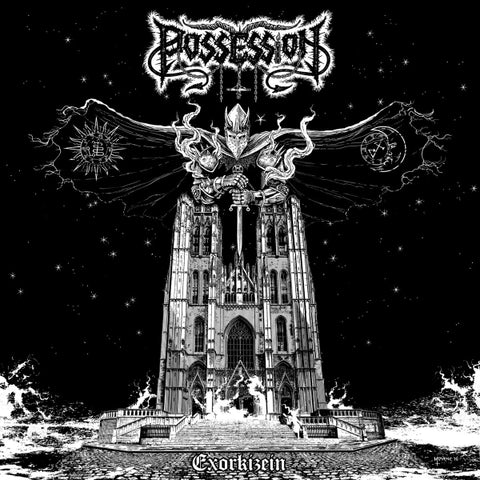 Possession - Exorkizein LP
Possession - 'Exorkizein' LP
140g black vinyl with insert & A2 poster limited to 800 copies.
Effectively a summation of Possession's powers and

 prowess they displayed across their first three recordings, Exorkizein is the bold and brazen first-album statement that will fully write the band's name into black/death legendry. Its fury is more feral and unchained than ever, its downshifts into doom more swirling and fatal, and its recording is as rounded and robust as a highly anticipated debut requires. And yet, for however much this is all unmistakably Possession, Exorkizein marks a change in lineup: vocalist Mestema is out of the band and has been replaced by Viriakh, while S.Iblis enters as new bassist. Far from a disabling blow, this lineup shakeup has resulted in a stronger Possession than ever before, brimming with madness and mystery, slavering with sin and ever prepared to strike. The youthful discordance has slightly, subtly given way to an ageless confidence, without one sacrifice of the core ethics of authentic, deeply-felt black/death METAL.

 
---
We Also Recommend