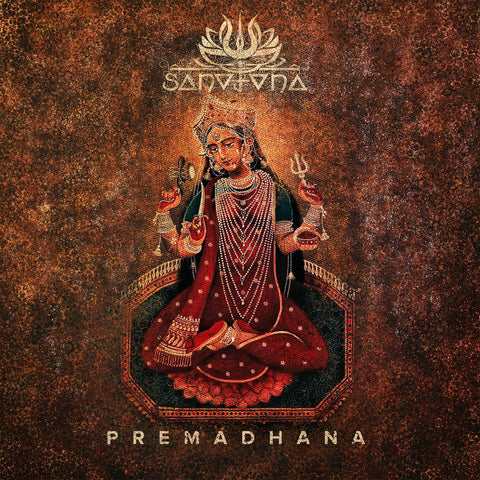 Sanatana - Premadhana CD
Sanatana  - 'Premadhana' CD
Digipak CD edition
Oriental Ethno Vedic Metal from Kharkiv, Ukraine. The basis of the new 2021 album is the famous bhajans of Vaishnavs - poets, re-experienced and reinterpreted in a modern musical form. 
Everyone chooses for himself: be a hero or a traitor to the triumph of the spirit. 
We named each song with the name of an epic hero who
 

personifies victory in his struggle.  All compositions of this album are a musical ode to the heroes of the past, present and future. Glory to the heroes! (Vairagya) Hari Om!

---
We Also Recommend