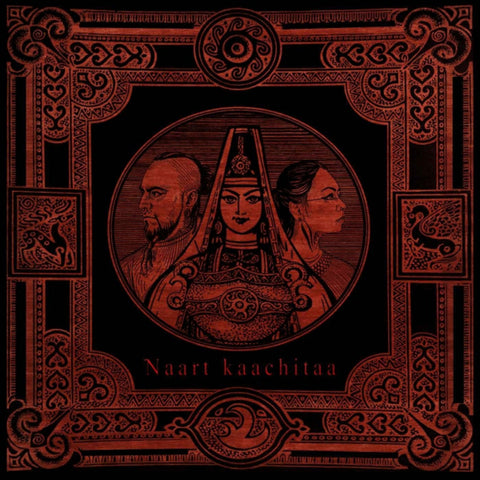 Sarmoung - Naart Kaachitaa CD
Sarmoung  - 'Naart Kaachitaa' CD
Digipak CD edition
2022 album of dark ambient, neoclassical and ritualistic tribal / folk.
When the Tantric Sound of thousand years of Calendrical Rituals rattle in our ears, we started to sing through the Cathartic experience, discharging Grief, Fear, Anger, and Love.
To blow into the Horns of historical Blackout and initiate the Nocturnal Dance to ascent into the Magical Trance and Joy which was the way of Ancient Rites. To set the sky on Fire but never leave, so that to burn and to be burned. Sarmoung echoes the Flares which were kept alive for centuries and awakens the Lost Memories of Archaic Wisdom of Shamans and the Dark Sages, so the Glare shall destroy the False Desires and nourish the Chaos, thus the Order rise again out of its Womb.
---
We Also Recommend